To add prescription for IPD patient, go to IPD- out patient list click on IPD patient details (for this show details button icon will show when you mouse hover at last column). Now here you will find Prescription tab, click here to add prescription.
Now click on + Add Prescription button, here in Add Prescription you can add Header Notes, Findings details (Symptoms finding in patient), Medicines, Footer Note, Prescribed By, also in add prescription page you can prescribed Pathology and Radiology tests to patient and send notification from Notification To option to staff members.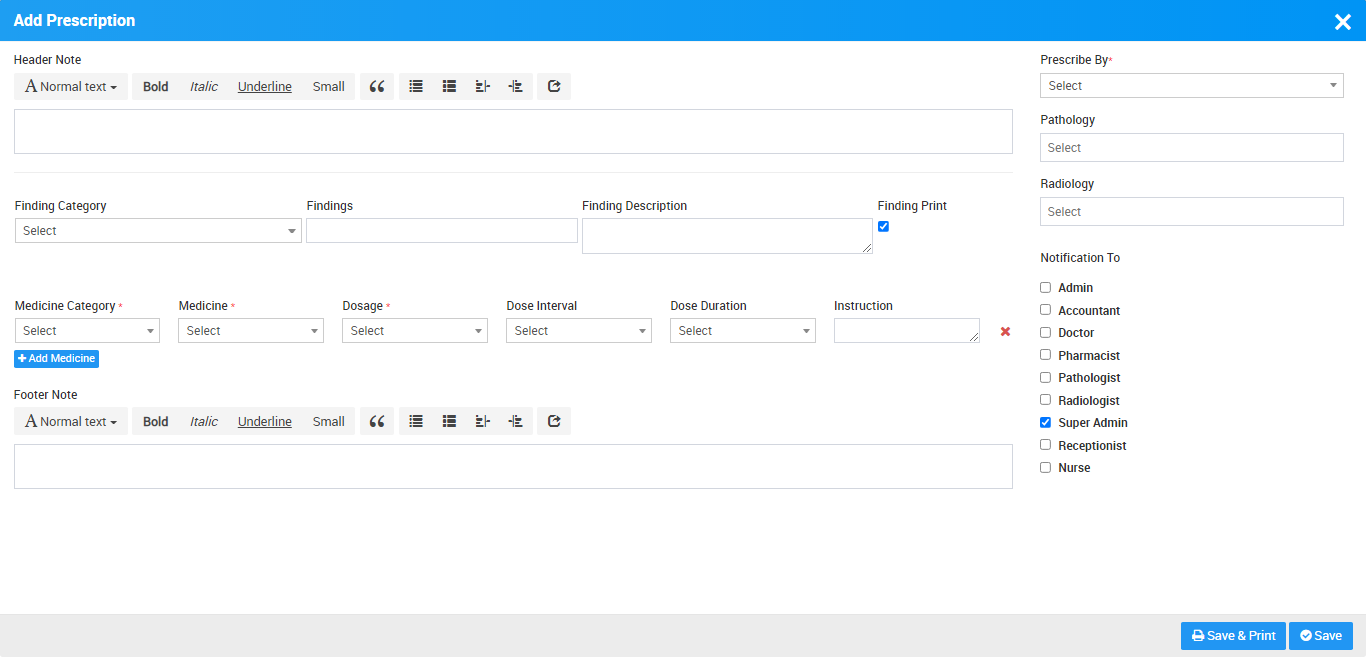 You can check this added record at Prescription list page.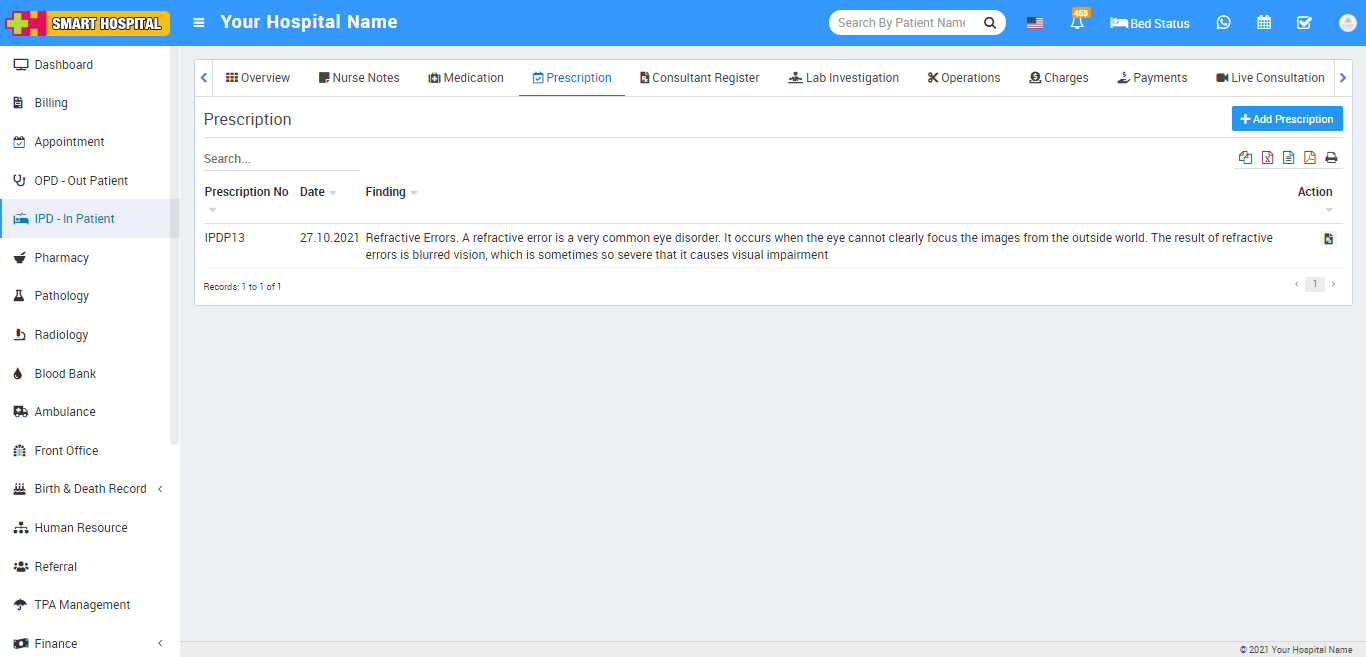 To view added prescription click on View Prescription button icon present at Action column and to print prescription click on print icon present at Prescription page.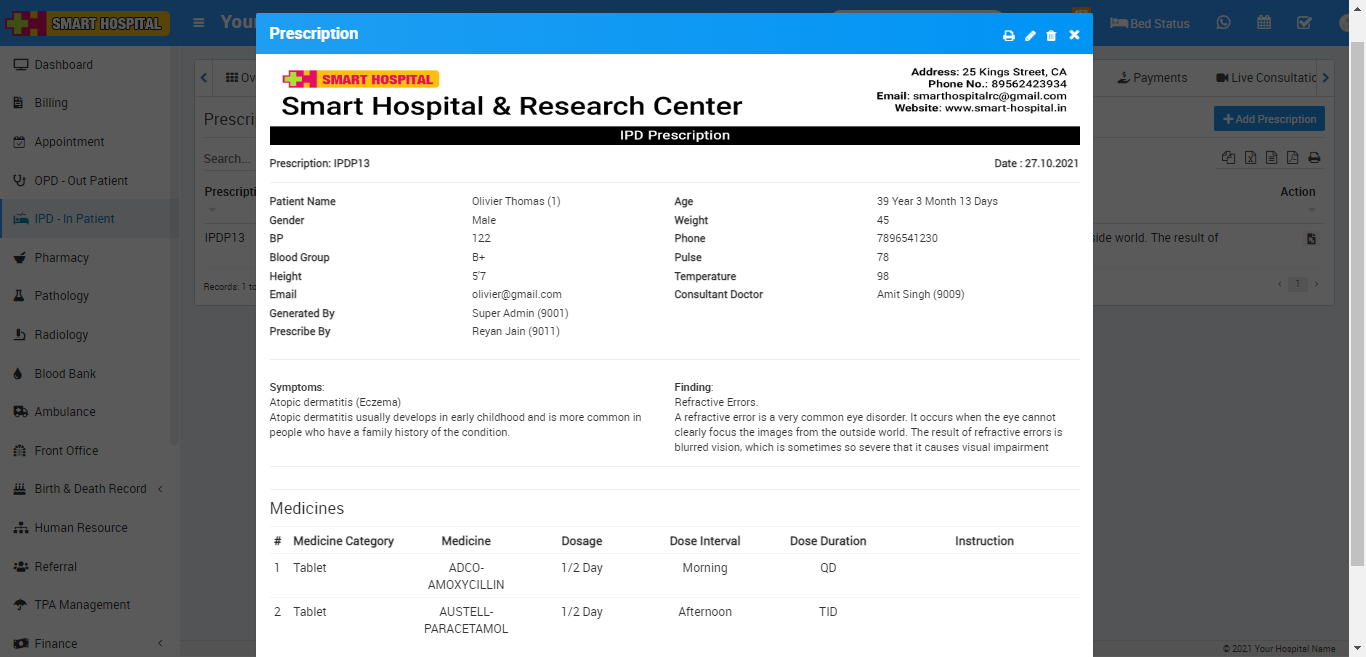 ---
How to add Findings
Please click here to understand how to add Findings in Smart Hospital.