To add payment for IPD patient go to IPD – In Patient click on Show button icon present at Action column or IPD No. here you will get Payment tab to add patient Payment.
To add new payment click on + Add Payment button here enter Date, payment Amount, Payment Mode and Note then click on Save button.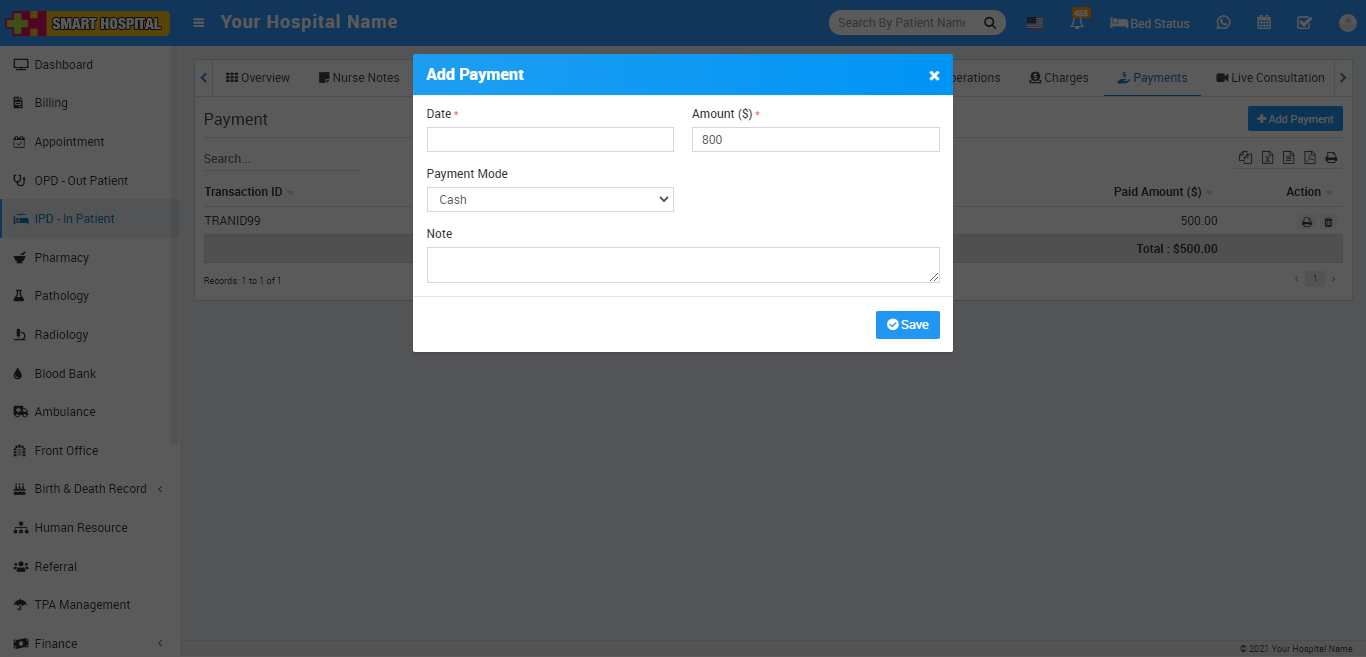 To see patient IPD Payment details click Payment tab. Here you can see all payments done by patient.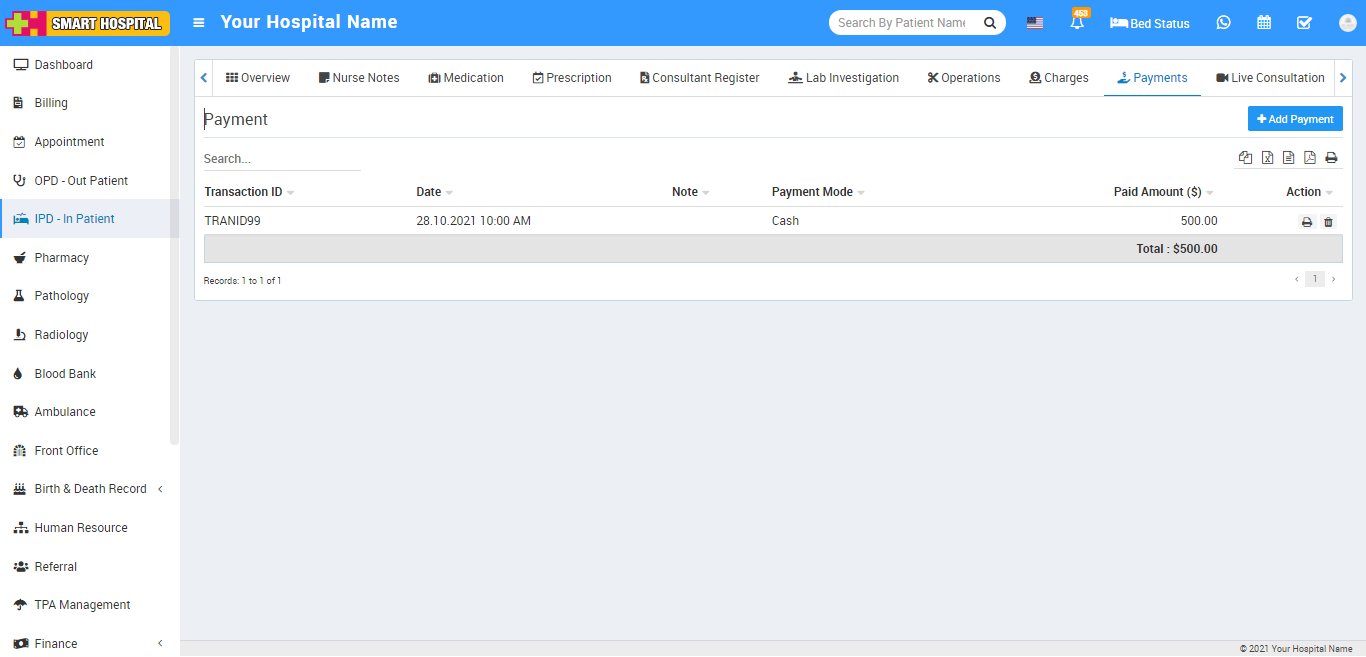 To print payment receipt click on print icon and to delete payment click on delete icon present at Action column.