You can add operations done for IPD patients under Operation Theatre tab.
To add Operation for IPD patient go to IPD – In Patient then click to show button icon (will show for this at last column on mouse hover) or IPD No. here you will get Operation Theatre tab to add Operations for patient.


To add operation record click on +Add Operation button here enter Operation Category, Operation Name (click here to see how to add operation category and name in Smart Hospital), Operation Date, Consultant Doctor, Assistant Consultant 1, Assistant Consultant 2, Anesthetist, Anesthesia Type, OT Technician, OT Assistant, Remark, Result then click on Save button.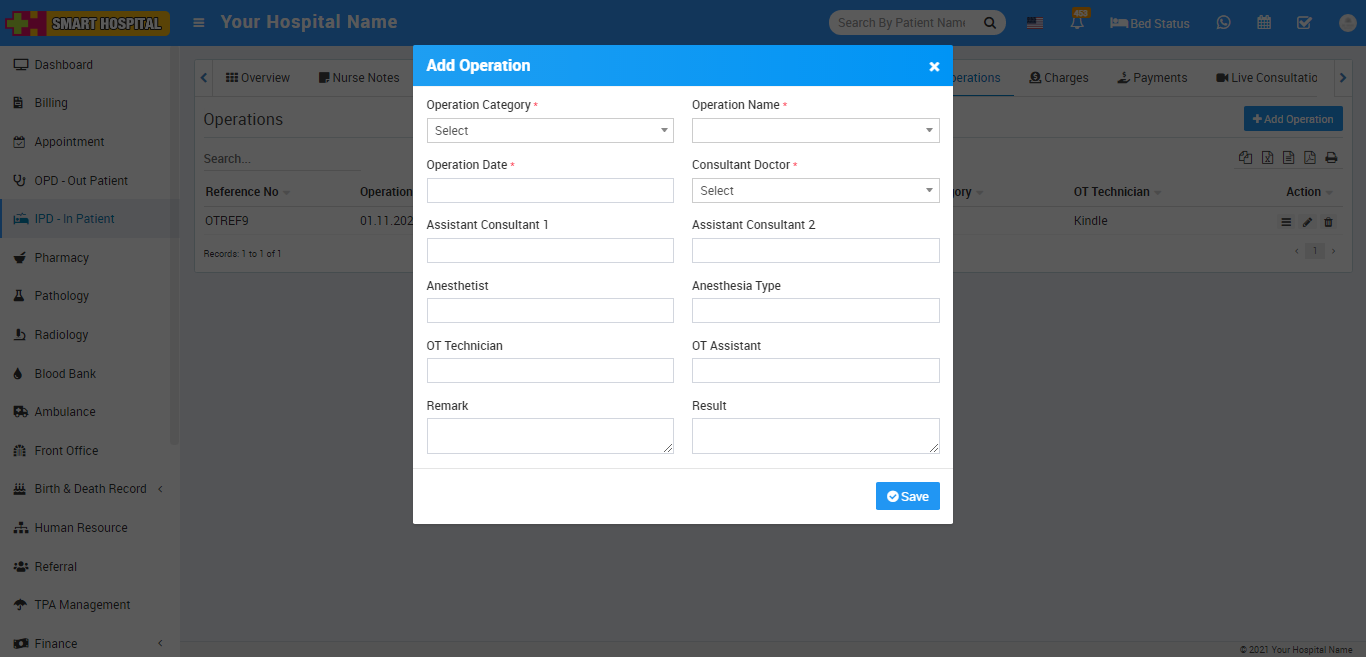 After create Operation record you can view this added record at Operation Theatre list page.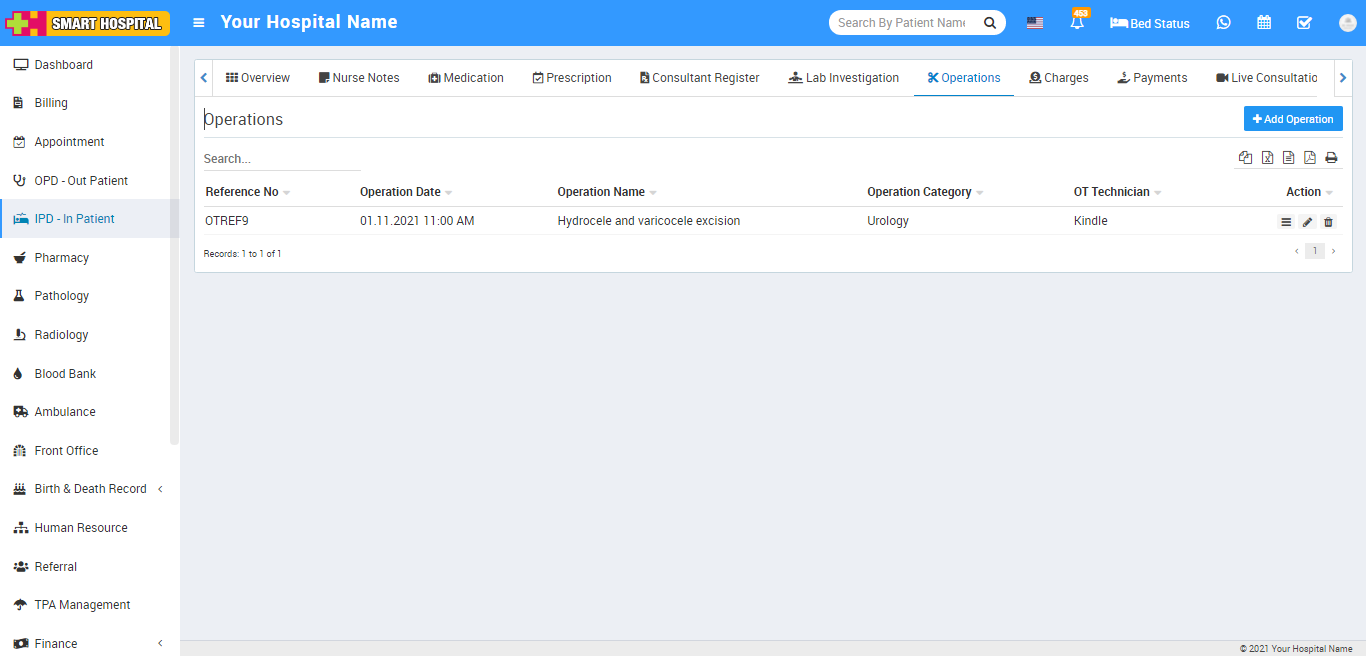 To view added operation record click on view button icon present at Action column.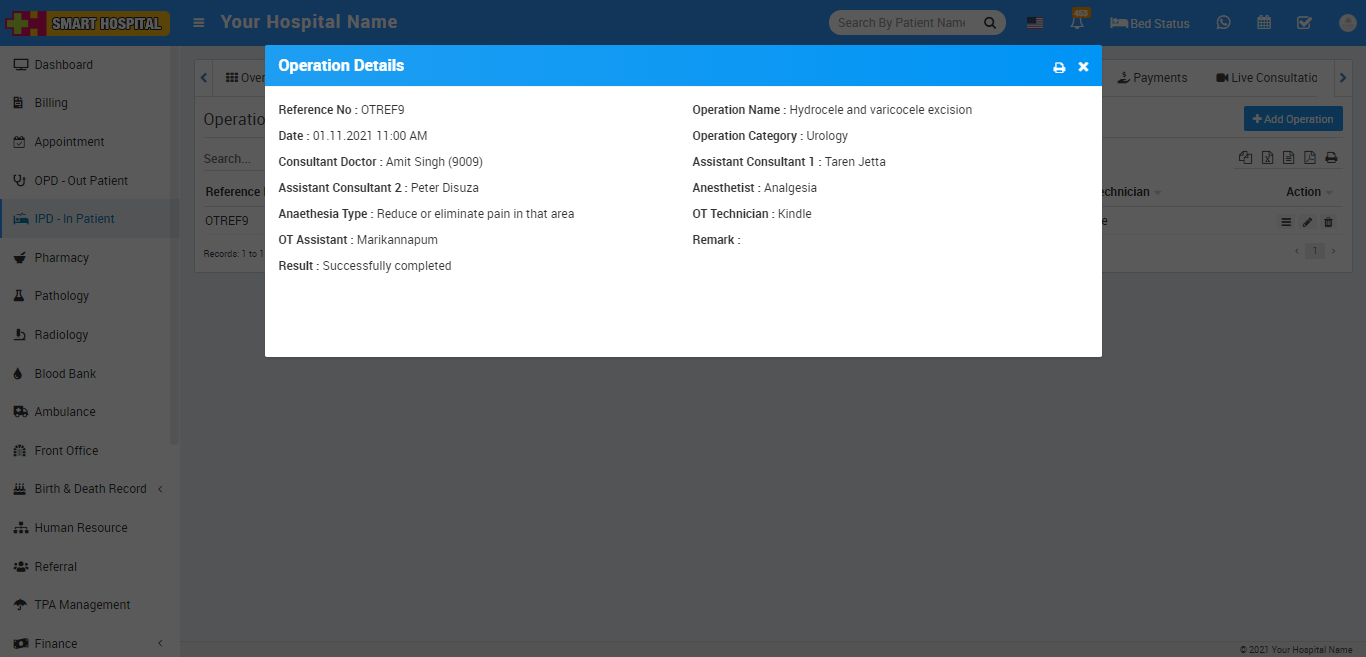 To edit Operation record click on Edit icon and to delete Operation record click on Delete icon present in the Operation Theatre list.