Pathology module is for managing patient pathology test and reports.
To add pathology test click on + Add Pathology Test button here enter Test Name, Short Name, Test Type, Category Name, Sub Category, Method, Report Days, Charge Category, Charge Name, Tax (%), Standard Charge, Amount. To add Test Parameter select Test Parameter Name. Click on + Add button and add multiple Test Parameter.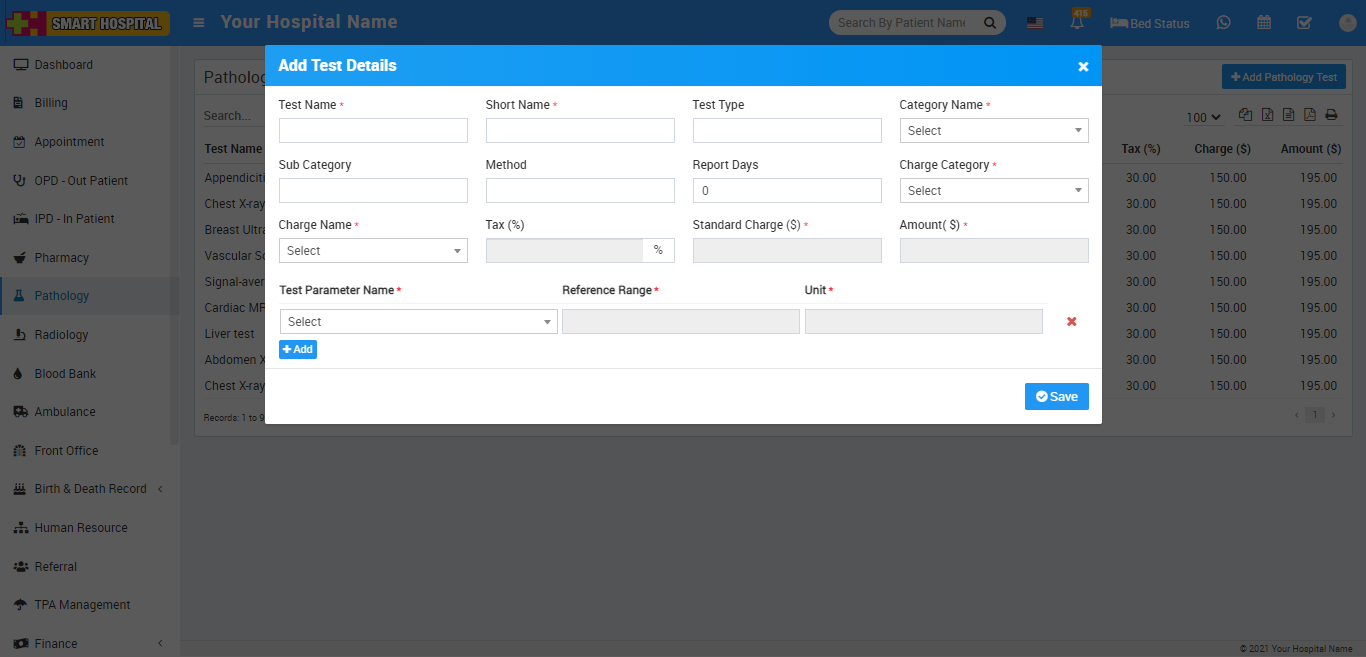 Added pathology test will be list on pathology test page.