To Add Referral Person click on Referral link present at the side menu then click on Referral Person and then click on +Add Referral Person button, here enter Referrer Name, Referrer Contact, Contact Person Name, Contact Person Phone, Category, Standard Commission (%), Address and Commission for Modules (%) details and click on Save button.



This added referral record you can see at Referral Person list page.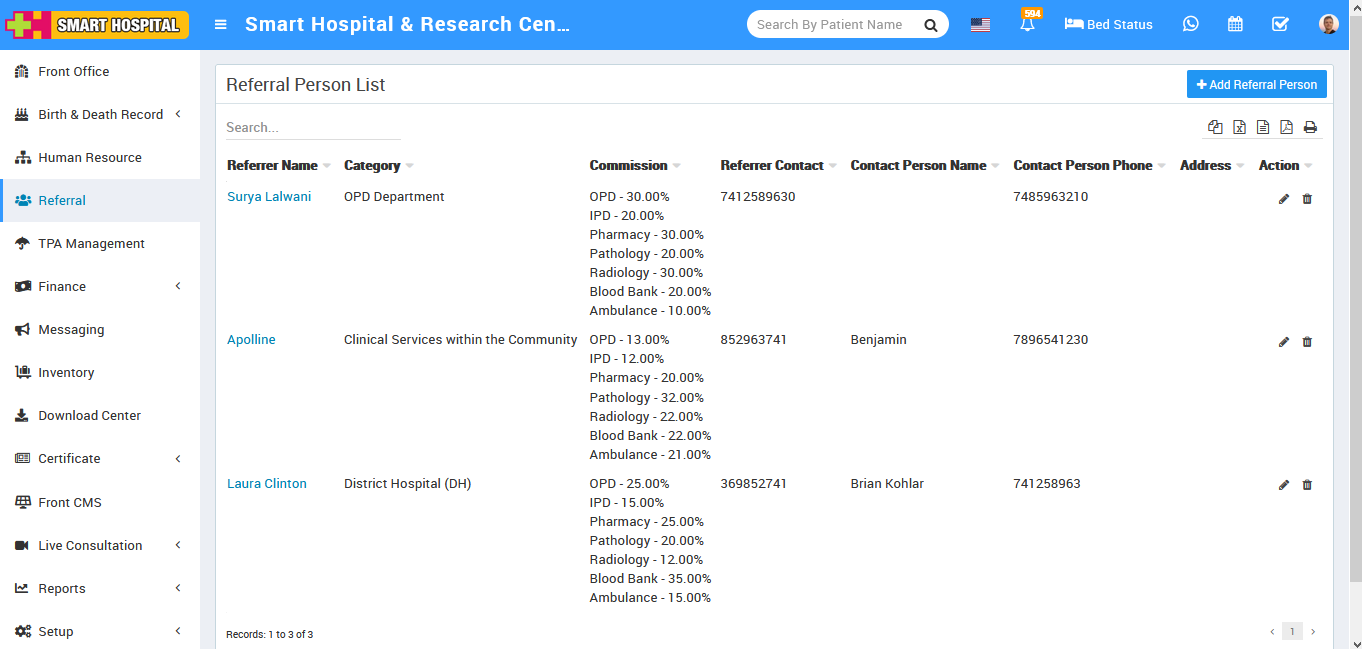 To edit Referral Person details click on Edit button, edit details and save it and for delete Referral Person click on Delete button present at referral Person list under Action column.