Now to add Referral Payment go to Referral module then click on +Add Referral Payment button. Here add Patient, Patient Type, Bill No/Case Id, Patient Bill Amount, Payee, Commission Percentage (%), Commission Amount and then click on Save button.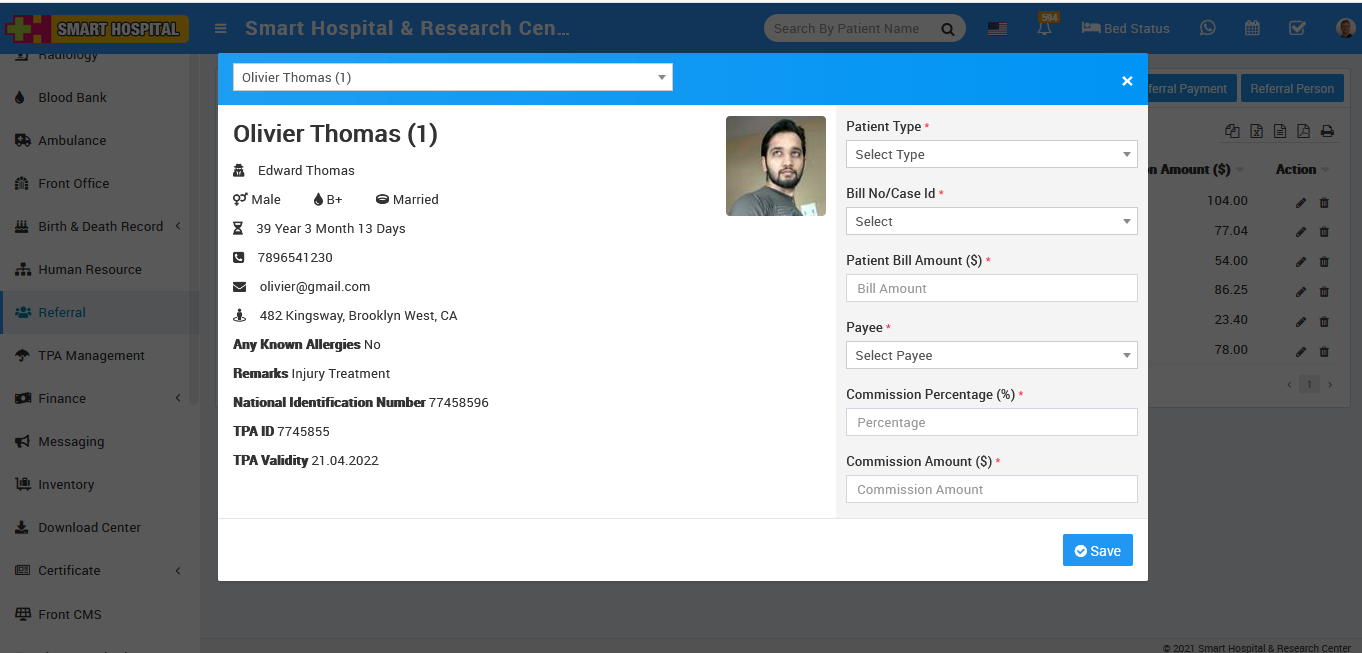 This added record will show at Referral List page.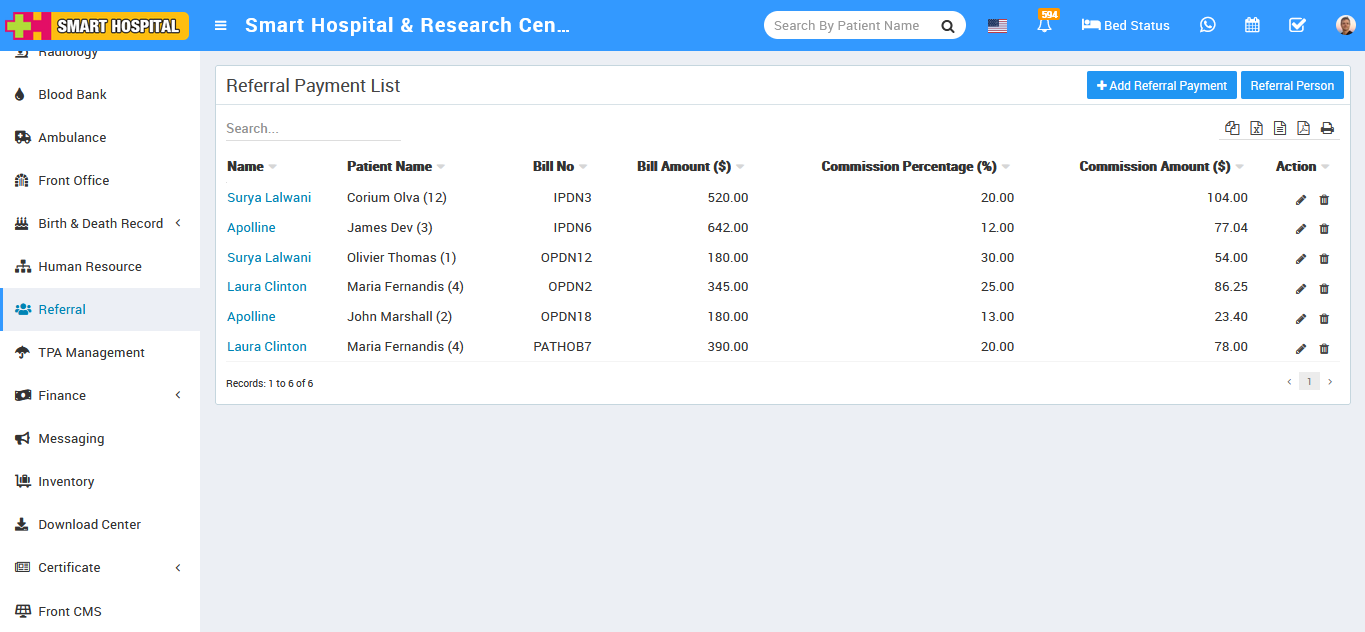 To edit Referral Payment details click on Edit button, edit details and save it and for delete Referral Payment click on Delete button present at Action column.