To add appointment from patient account, go to My Appointment. Here click on +Add Appointment button and enter Date, Specialist, Doctor, Shift, Slot, Message, Live Consultation (On Video Conference) and Slots from Slot Available then click on Save button.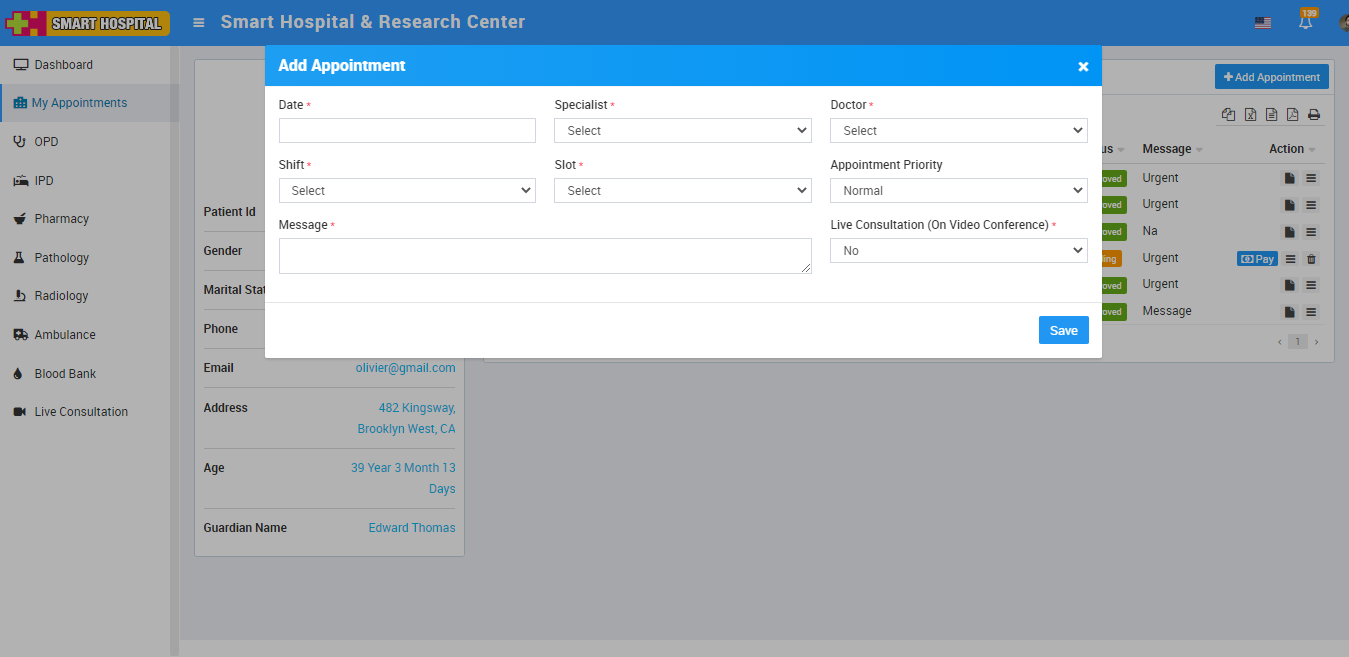 You can view added Appointment record at Appointment List. This Appointment record will how to patient as Pending until patient doesn't pay for it.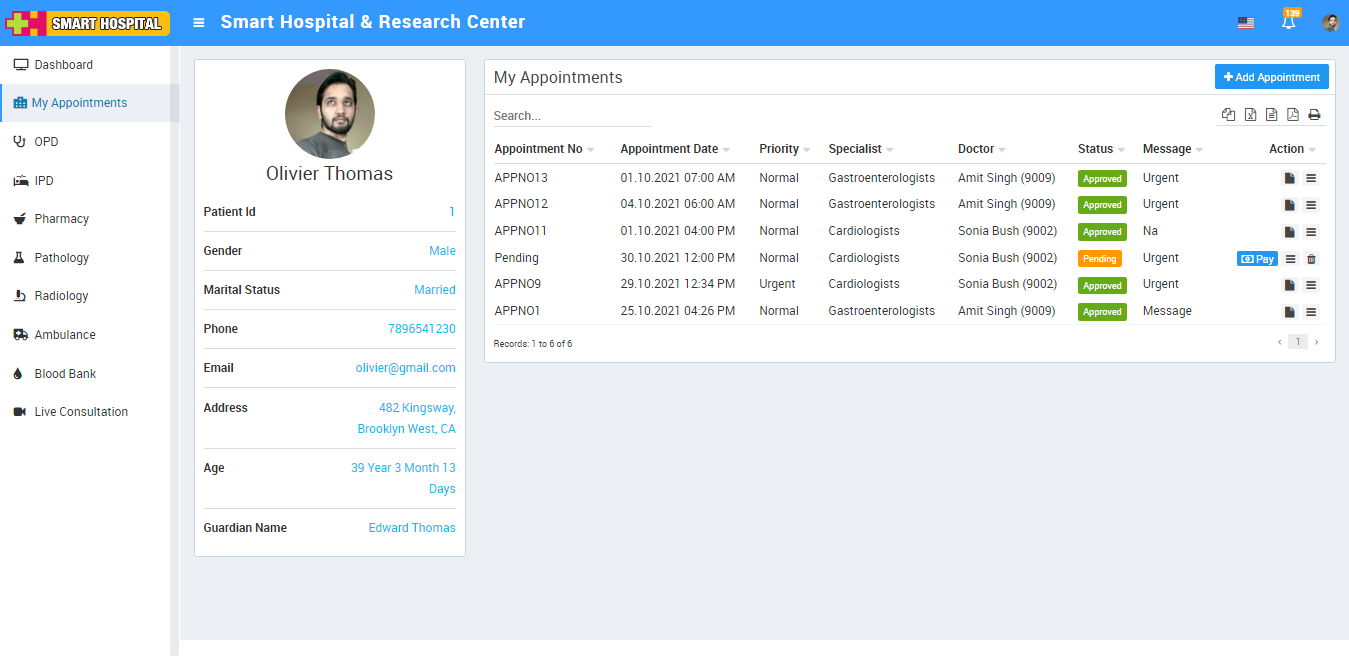 To make online payment for appointment click on Pay button present at Action column.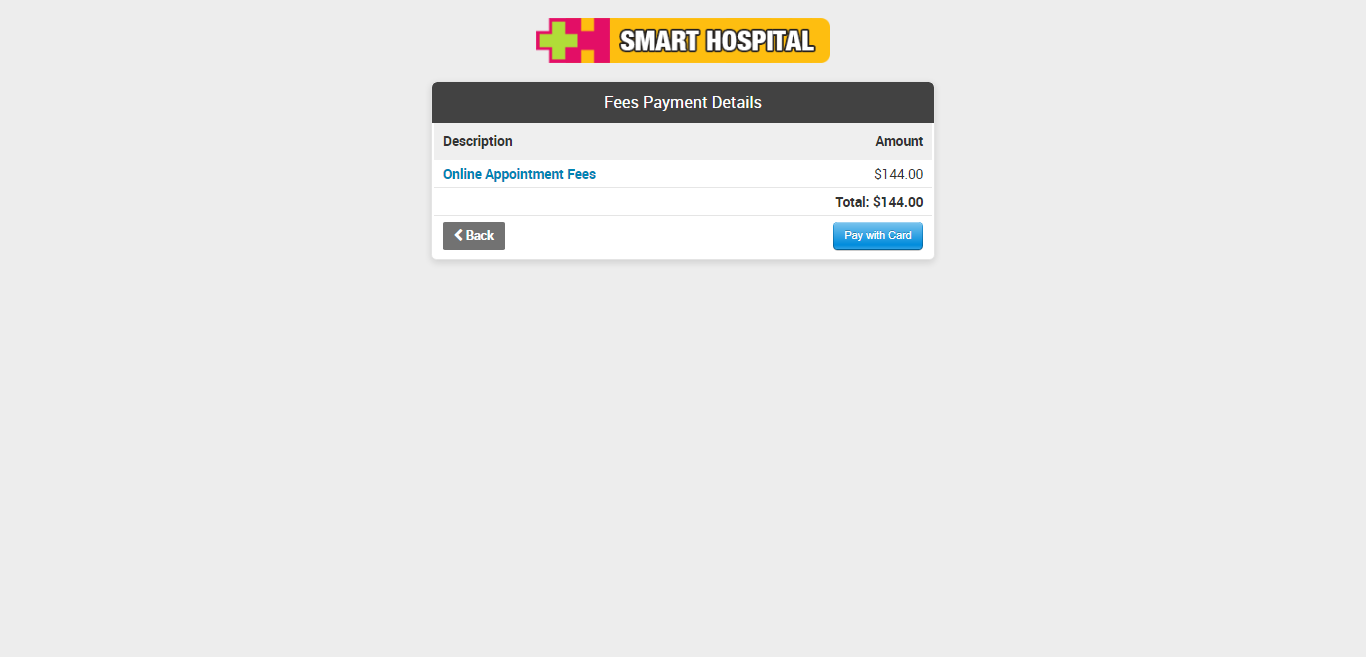 Note:- Here after click on Pay button page will be redirect to your selected payment method. Click here to understand how to enable payment method.

After make online payment your appointment patient will see their appointment status as Approved.

To view appointment details click on show button icon and for delete appointment click on delete button icon present at Action column at Appointment list.