To see issue or return item click on Issue Item button.


To issue an item click on + Add Issue Item button, here enter User Type, Issued to, Issue By, Issue Date, Return Date, Note, Item Category, Item and Issue Quantity.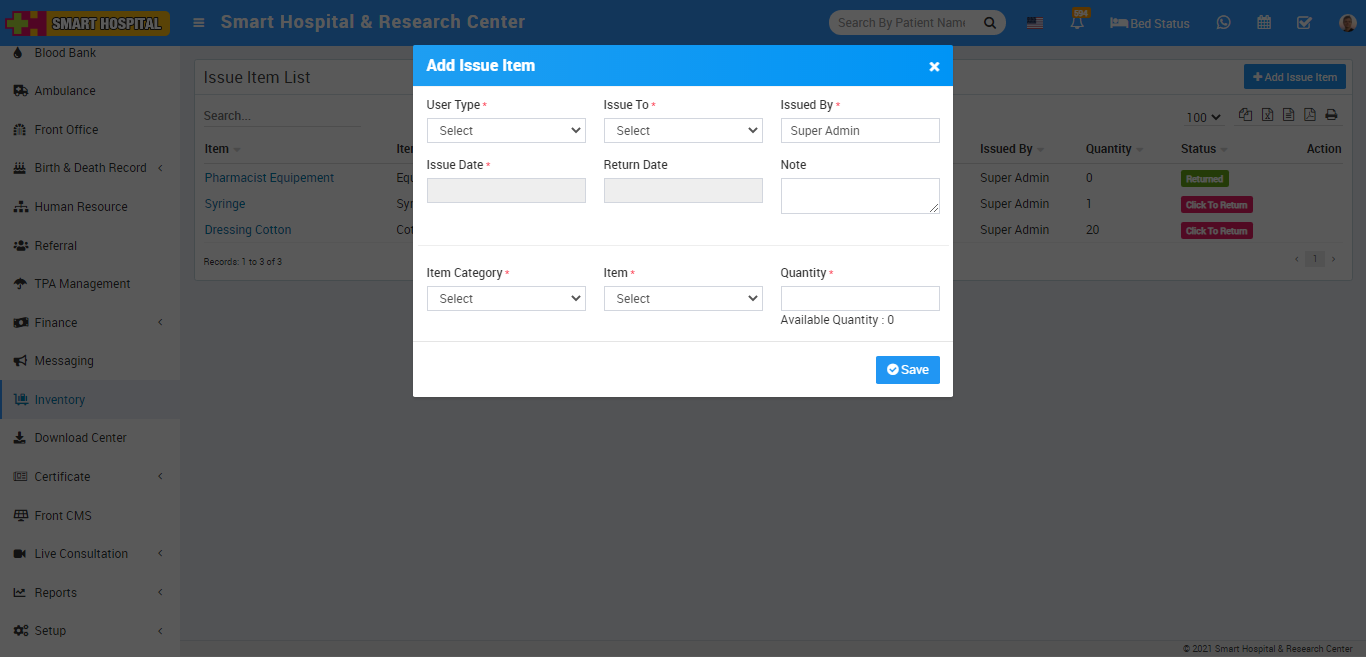 You can view this added record in the Issue Item List page.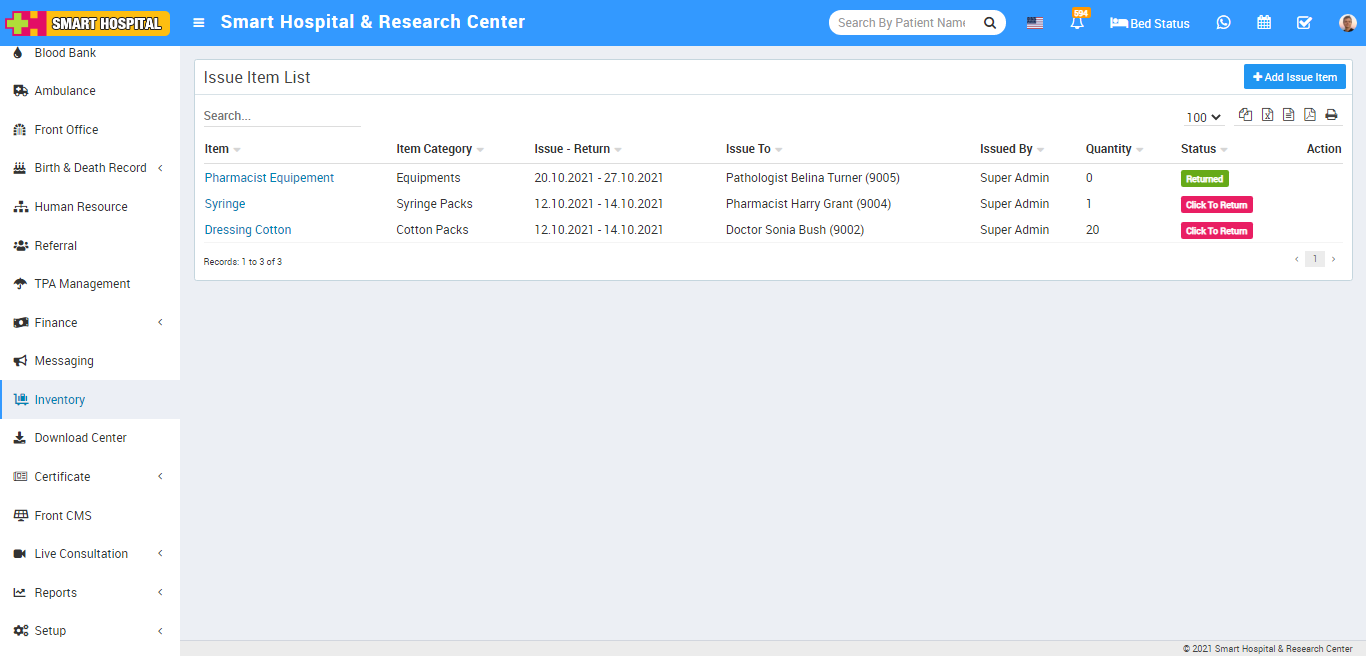 To delete the issued item click on the Delete icon present at Action column and will show on mouse hover.


To return an item click on Click To Return button.