Radiology module is for managing patient radiology test and reports.
To add radiology test go to Radiology here click on Radiology Test then click on + Add Radiology Test button here enter Test Name, Short Name, Test Type, Category Name, Charge Name, Tax (%), Standard Charge, Amount. To add Test Parameter select Test Parameter Name. Click on + Add button and add multiple Test Parameter.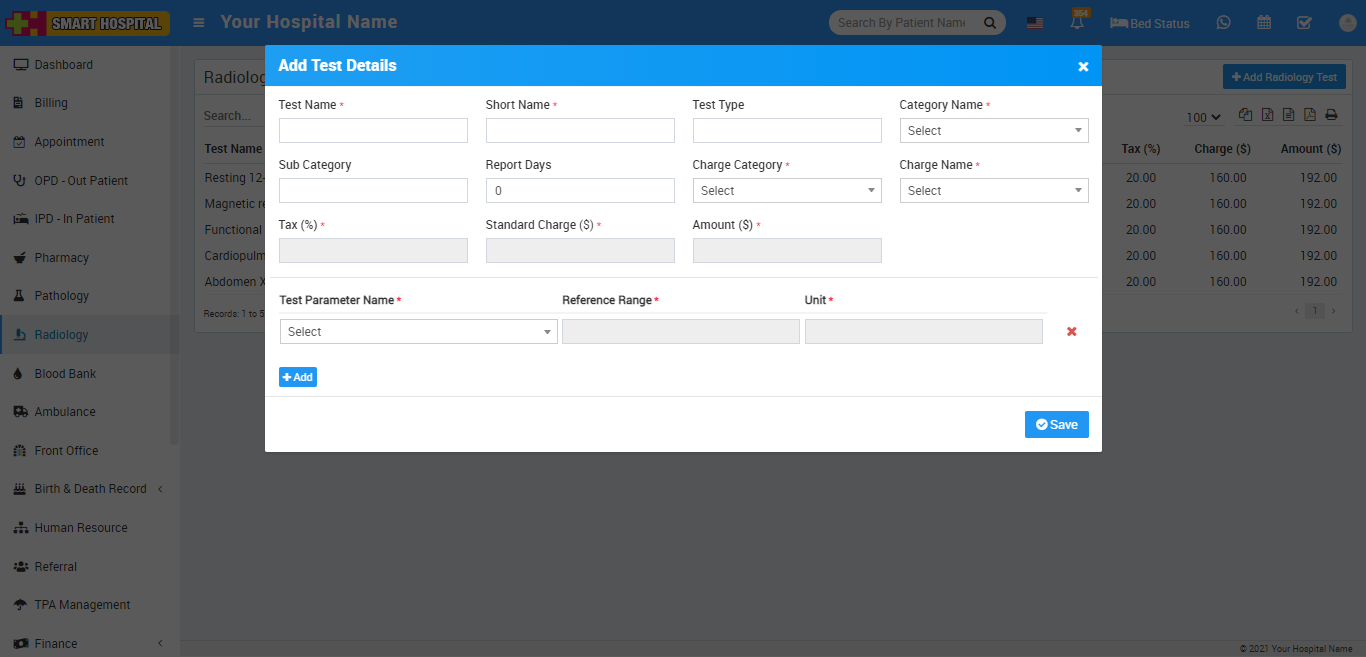 Added Radiology Test will be list on Radiology test page.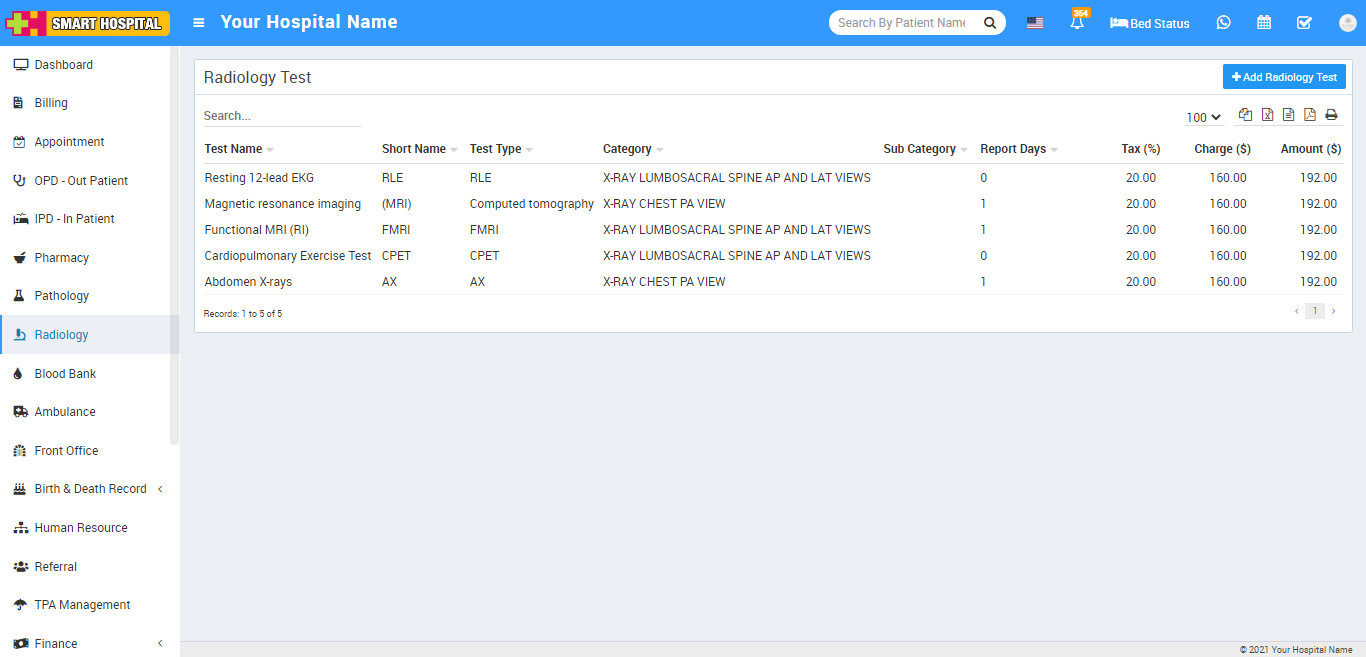 To view details of added Test click on View icon show on mouse hover at last column.