To add banner image, go to Front CMS > Banner then click on Add Image button present at top right corner in the Banner Images page, at click of this button Media Manager modal will be open, here select the file which you want to add in banner image ( you can search any file by its file type ( image, Video, Text, Zip, Pdf etc.) ) then click on Add button.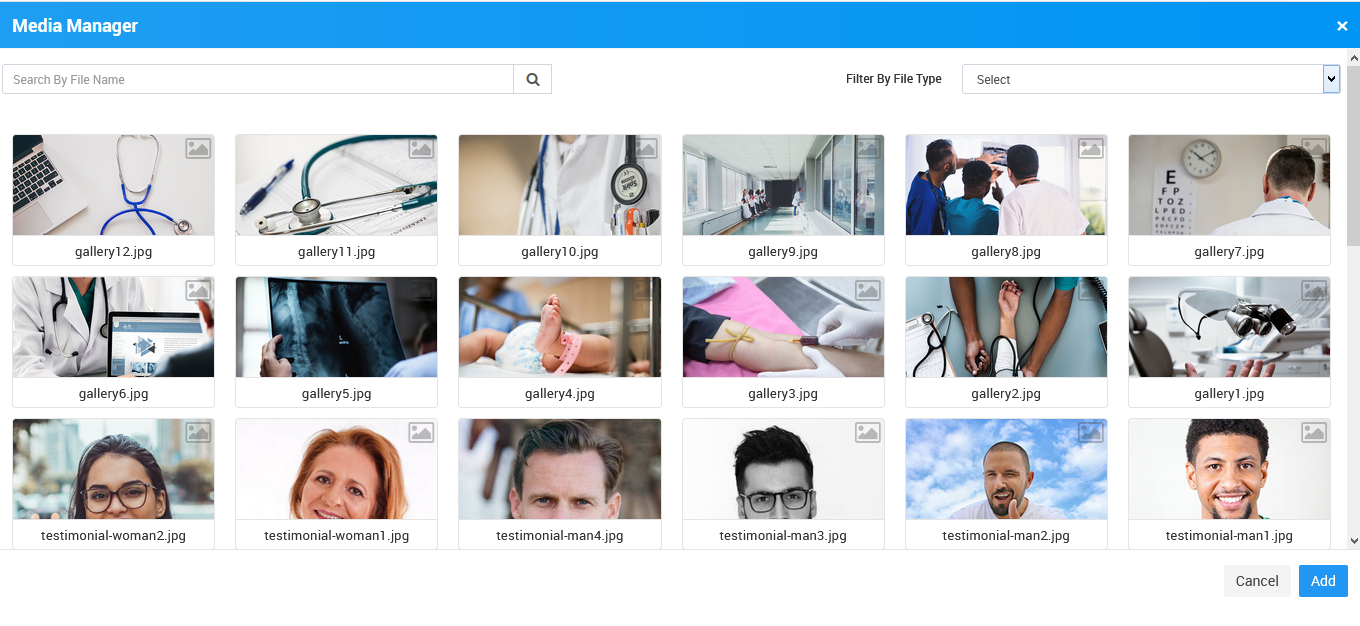 Here you can see added record in the Banner Image page.


To delete banner image click on Delete icon present in the Banner Image page.